Want to Accelerate

the Payoff of Your Mortgage?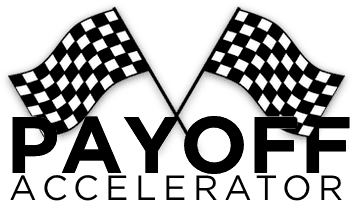 Which pre-payment strategy is best for you?  Is paying your mortgage off early better than other options to put your hard-earned money?
These questions are exactly the reason we created our Payoff Accelerator program!  We help you discover and identify the best pre-payment strategy to accelerate the payoff of your mortgage.  We also show you the possible alternatives to have you money go to work for you giving you the best short & long term financial benefit.*
With our Payoff Accelerator you'll get...
*Citywide Home Loans and the Wynn & Eagan Team are not financial advisors and do not provide financial advice or planning.  For financial advice or planning please seek direction from a financial professional.
Book your Payoff Accelerator Call Now...
What Other Homebuyers Are Saying About the Wynn & Eagan Team...
This team has been amazing! We were so lucky to get to work with the Wynn & Eagan Team. Made the process so smooth and quick.
Danielle Causby
Lochbuie, CO
We have worked with the Wynn & Eagan Team 3 times now. We keep coming back because they make the process so easy. They always keep us in the loop with our loan. Thanks guys, you are awesome.
Andrea Dockins
Commerce City, CO
My experience with The Wynn Team was awesome, it was very smooth and they keep very good communication at all times, wouldn't hesitate to use them again. Very nice people, definitely recommend them to everyone.
Miguel Herrera
Brighton, CO