Want to know if a

Refinance Makes Sense?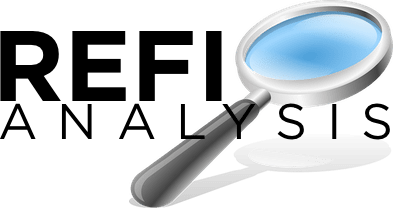 Simply put, refinance doesn't always make sense…or cents.  Too often consumers are lured into refinancing to a lower rate and payment to later realize the refinance ended up costing them more than if they hadn't.  Other times refinancing is exactly the right decision.  But how do you know?
That's exactly why we offer our free Refi Analysis!  We will ask you some questions, run some calculations, show you the numbers, offer our advice and then you decide!
With OUR FREE Refi Analysis You'll See...
Book your Refinance Analysis Call Now...

The Wynn & Eagan Team at Citywide Home Loans is so confident in our rates, it comes with our Rate Assurance* program.
*Rate Assurance program only available through the Wynn & Eagan Team at Citywide Home Loans. The Wynn & Eagan Team at Citywide Home Loans will match or beat any bonafide competing offer provided in writing at least 7 days prior to closing documenting a better offer with like terms including, but limited to, interest rate, loan term, loan program and down payment. Citywide Home Loans and the Wynn & Eagan Team reserve the right to deny any request at their sole discretion.

What Other Homebuyers Are Saying About the Wynn & Eagan Team...
This team has been amazing! We were so lucky to get to work with the Wynn & Eagan Team. Made the process so smooth and quick.
Danielle Causby
Lochbuie, CO
We have worked with the Wynn & Eagan Team 3 times now. We keep coming back because they make the process so easy. They always keep us in the loop with our loan. Thanks guys, you are awesome.
Andrea Dockins
Commerce City, CO
My experience with The Wynn Team was awesome, it was very smooth and they keep very good communication at all times, wouldn't hesitate to use them again. Very nice people, definitely recommend them to everyone.
Miguel Herrera
Brighton, CO