Rock Solid Pre-Approval for Name
123 Main St, Denver, CO 80234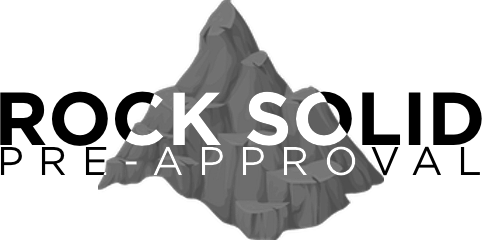 Prepared for Listing Agent
Find out why This offer is as

good as cash!
You will never be left

in the dark...
(7 AM - 7 PM, 7 Days a Week)
Here's what others

have to say...
Using Wynn & Eagan was one of our best decisions we made in our journey to home ownership. They were great at staying on top of every step; kept us informed, followed up with us, and kept the process moving. They are professional, competent, thoughtful, and very easy to get hold of, even last minute. Will recommend Wynn & Eagan to our friends and family.
The Wynn and Eagan team helped make us first time home owners. They helped us every step of the way keeping us on track to success. It was exciting and terrifying but they were there step by step. Huge Mahalo from the Roberson ohana. Oh! And let's not forget to thank them for the beautiful gift we received on our front porch on move in day. Mahalo plenty Wynn and Eagan.
The Wynn & Eagan Team at Citywide is fantastic. They are so knowledgeable, responsive, and friendly. I have used them on multiple purchases and now most recently a refinance. They simplify the process and provide excellent communication at every step. I wouldn't use anyone else!!
They are so thorough and intelligent and thoughtful that it's hard to put into words. They are very well educated and detail oriented. They strive to help everyone in their circle achieve the highest level of success possible. I highly recommend you get them in your circle!
I have had various experiences with mortgage companies in the past 20 plus years and Wynn & Eagan team at Citywide Home Loans, hands down is the BEST!! From their professionalism, rapid response time to questions, weekly updates during the loan process plus perks after our loan funded and closed is icing on the cake. EXCELLENT !!
They were not just wonderful to work with, they and their whole team were phenomenal. For someone with 15+ years in customer service I can't say enough about Wynn & Eagan. They exceeded the expectation I had for working with a mortgage company.
The easiest loans I have ever done! Love Wynn & Eagan Team!
Your customer service and professionalism at every turn was reassuring and appreciated by us both! We highly recommend Wynn & Egan Team at Citywide Home Loans!!!
I love the friendly, an amazing service, and the process your office provides. 2014 was my first loan, and 2020 for a second, thank you so much for such an amazing process. Your team goes above and beyond always, thank you.
Best experience ever... working with the Wynn Team to refinance our home mortgage! Knowledgeable, efficient, helpful, professional... we always knew what was expected of us and what was going on with our process.

To Whom It May Concern:
This letter confirms that the Wynn Team at Citywide Home Loans has issued a FULLY UNDERWRITTEN ROCK SOLID PRE-APPROVAL for:
The Wynn & Eagan Team does not issue pre-approvals without 100% certainty that our customer can qualify. Here is what we have obtained (at a minimum) and reviewed prior to issuing the pre-approval:
Complete Loan Application
Credit Check
Tax Returns
W2s
Pay Check Statements
Bank Statements
62 Point Pre-Approval Checklist
FULL UNDERWRITING APPROVAL HAS BEEN ISSUED
At this time, please consider the above mentioned borrower(s) pre-approved for a purchase price of
If you have any further questions regarding their qualifications, or if we may be of further assistance in any way, please contact us anytime. We look forward to working with you.
Wynn & Eagan Team at Citywide Home Loans
(888) 231-2444