Unfortunately, many would-be first time home buyers delay their home purchase longer than necessary to save enough money for down payment.
According to the National Association of Realtors (NAR), "one of the biggest misconceptions among housing consumers is what the typical down payment is and what amount is needed to enter homeownership."
Not only are there loan types that allow for down payments as low as 3 to 5%, but there are down payment assistance programs such as CHFA's FirstStep Plus program that can help make homeownership a reality even sooner!
Here are 10 reasons why the CHFA FirstStep program could be the perfect program for you to make your first home purchase.

1. Down Payment Assistance
The primary benefit of the CHFA FirstStep program is their optional down payment assistance – CHFA calls it FirstStep Plus.
CHFA FirstStep Plus offers down payment assistance in the form of a second mortgage up to 4% of the first mortgage loan amount.
That means you could get as much as $25,419 in down payment assistance!

2. Lower Interest Rates
CHFA does not publish their interest rates but rather emails the rates for each of their programs daily to all participating lenders.
Consistently, the CHFA FirstStep program has the lowest rate compared to their other four loan programs offered.

3. No Interest Rate "Hits"
Mortgage rates generally change based on the risk of a loan based on historical default rates. As you can imagine, there is a higher risk to someone with a lower credit score…or high debt-to-income ratio…or various property types (i.e. single family home, townhome, condo).
CHFA, as of today, does not penalize you with a higher rate (or higher closing costs) like other lenders might. So, whether you have a 620 credit score or an 820 credit score the rate is the same. And if you are purchasing a condo you'll get the same rate as someone buying a single family home.

4. High Purchase Price Limits
The purchase price limit (in Denver metro) for the CHFA FirstStep program is $568,510. (as of June 27, 2022)
That's over 92% of the area median purchase price in the Denver Metro area, according to the Denver Metro Realtor Association (DMAR) as of July 2022.
But that purchase price limit can go even higher!
CHFA has targeted areas where you can purchase a home priced as high as $647,200!

5. High Income Limits
To qualify for the CHFA FirstStep program you must earn under the maximum income limit (in Denver metro) of $164,920.
(as of June 27, 2022) CHFA's income limits depend on how many people plan to live in the home and whether or not you are purchasing in a targeted area. Here is a quick chart to show you the income limits for the Denver metro area:
| | 1-2 Person Household | 3+ Person Household |
| --- | --- | --- |
| Non-Targeted Area | $117,800 | $135,470 |
| Targeted Area | $141,360 | $164,920 |
*Income limits are based on total gross annual income for all loan applicants [i.e., borrower(s) and coborrower(s)], any spouse or civil union partner of any borrower or co-borrower who will reside in the residence, and any other individual who is expected to both live in the residence and to be secondarily liable on the Mortgage Loan. All sources of income for all such individuals must be included.

6. Low Credit Score Requirements
The minimum credit score required by CHFA for their FirstStep program is just 620.
When a mortgage lenders pulls your credit report they get three scores – one from each of the three major credit bureaus. Your representative score (used for minimum credit score requirements) is based on the middle of the three scores, lower of the two scores or your only score if you have just one credit score.
If you happen to have very little, or no credit, history and do not have a score you can still use the CHFA FirstStep program as long as you meet the FHA and CHFA manual underwriting requirements.

7. High Debt-to-Income Ratios
Mortgage lenders calculate a debt-to-income ratio when qualifying you for a mortgage. Basically, it is a calculation of how much of your gross income is going towards your new monthly housing payment (including principal, interest, taxes, insurance, mortgage insurance and HOA) and your monthly debt obligations.
CHFA allows this debt-to-income ratio (or DTI) to be as high as 55%!
If your credit score is under 660, then this limit drops to 50% and must never exceed the lower of CHFA's DTI limit, FHA's DTI limit ot the DTI limit determine by automated/manual underwriting guidelines.

8. You Only Need $1,000
CHFA requires that you come to closing with at just $1,000 when using the CHFA FirstStep program.

9. Gifts Are Allowed
Even though CHFA requires you to have at least $1,000 invested into your home purchase that does not have to come from you.
CHFA allows any funds required for down payment and/or closing costs to be gifted to you by an eligible source, per FHA guidelines.

10. No Geographical Limitations
Many first time homebuyer or down payment assistance programs within the state of Colorado have a geographical limitation on where you can buy a home. Sometimes it is a particular county or a city.
One of the best parts about CHFA's loan programs is that they do not have any geographical limitation on where you can buy, as long as you purchase within the state of Colorado.
Income limits and purchase price limits will vary depending on the area of the state you purchase but you can use the CHFA FirstStep program throughout the entire state of Colorado.
Most people considering their first home purchase are closer than they think to making it possible.
CHFA eliminates the need to save for months, or even years, through their CHFA FirstStep Plus program by offering down payment and closing costs assistance.
The best part is if you want to buy it is very likely you will meet the not-so-strict requirements too!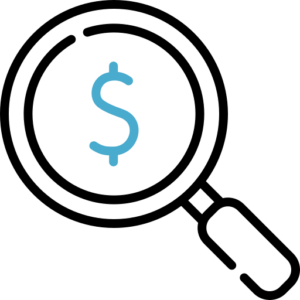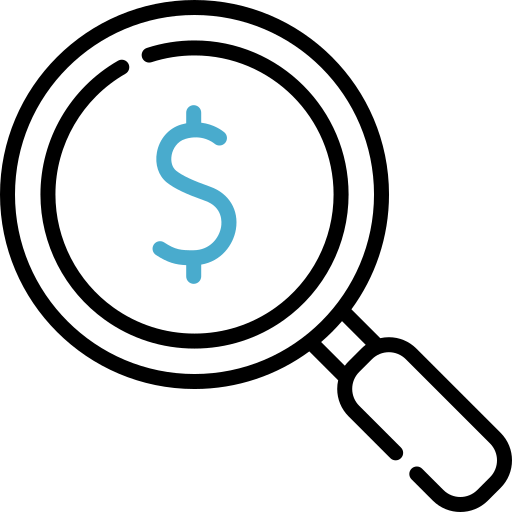 53 No & Low Down Programs
Colorado is one of the best states to buy a home if you're looking to buy a home with a down payment of less than 5%. Even if you're not a first time home buyer there are numerous assistance programs available. In fact, there are 53 active programs listed below with down payment assistance up to $100,000!